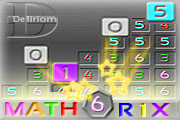 Our latest game called Mathrix just came out on Android Market!
As the name suggests, this original concept is based on maths, but with its dynamic gameplay it is both a puzzle and an action game. The goal is simple – eliminate the falling numbers by adding them up. Like Tetris, the game is over when the blocks pile up to the top of the screen.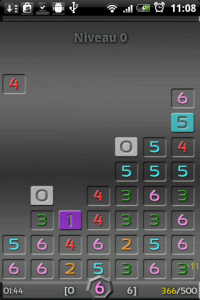 In addition you have changing target sums, acceleration, timed games, bonuses and a nice design. Don't be surprised if you become addicted to mental calculation 😉
Thirty-two levels are available in the free version, and two more game modes in the pro version.
Have fun, and stick around for our next release!